Let's Talk About Being an Artist
I started a blog in 2005, before blogging became known as a potential source of income. 800 posts, over a decade of writing, 500 sales of original art on Etsy and a YouTube channel later, that one step into self-publishing opened my artist's world. 
Managing an artist's studio, and direct relationships to patrons is available to every artist with an internet connection. But it helps to harvest tips and tricks so you don't get frustrated with all the mysteries, and you can avoid reinventing the wheel. That's where this Artist's Studio coaching program comes in.
Do you need help with opening an Etsy Shop, writing newsletters, talking to collectors, titling your art, creating an invoice template, understanding Search Engine Optimization, applying for Affiliate links, sorting your art inventory on your computer, sharing your art on social media, etc....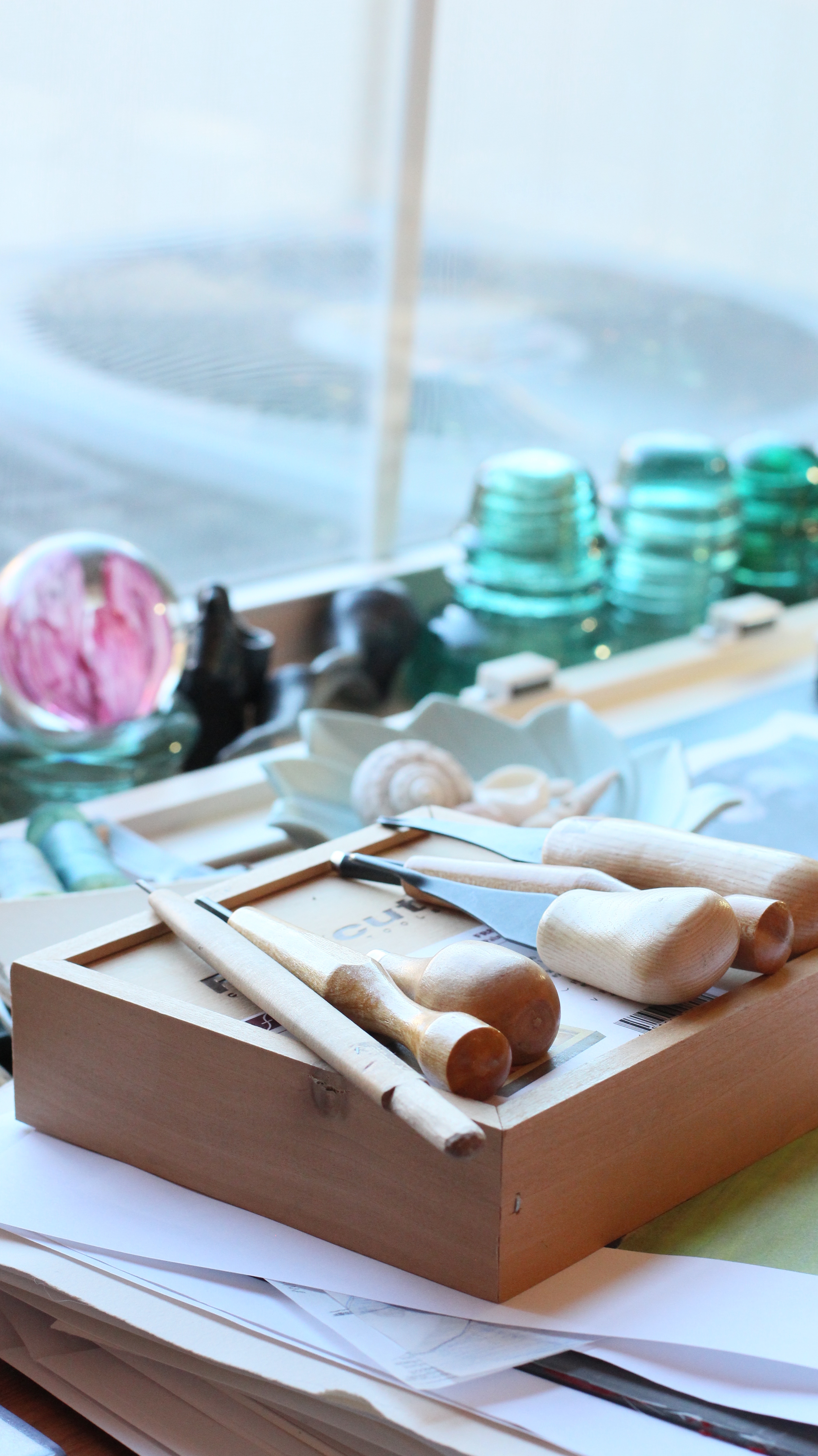 Think About Your Goals...
....and we'll work backwards from there, to outline a priority list of tasks. We'll meet bi-weekly on zoom, to review the previous task list, and craft a new one for the following session.
I'll work with you to identify the most important elements to setting up your studio practice, in the right order of priority. And we'll stick with each step till it's finished.
We'll schedule our zoom calls in advance, and meet for 90 minutes to discuss the best approach to getting things finished, in the right order.
Your intake form has been submitted. Check your email for a copy of your responses. If you're accepted, you'll receive an email with a link to checkout.
Frequently Asked Questions
Can I get a refund if I'm unhappy with my purchase?
If you are unsatisfied with your coaching, get in touch to see if your purchase is eligible for a refund.
How do I schedule my appointment?
Upon purchasing coaching, you'll receive further instructions on how to book a time for your appointment.
Can I purchase coaching more than once?
Absolutely! If you find yourself in need of coaching more than once, simply purchase the coaching again.